Bar
Our bar area is fast becoming renowned for its jaw dropping design & carefully considered range of boutique drinks. Many not found elsewhere in the city. This includes our unique Budweiser Budvar Kräusened. This matured, unfiltered and unpasteurised beer is delivered directly to us; fresh from the cellars of Budweiser Budvar in České Budějovice and served straight from our giant copper beer kettle in bespoke single pint stein glasses.
Offering a completely difference experience & feel to our restaurant. The Knight's bar is perfect for all occasions. Including solo beers whilst sat at our cushioned copper bar front; daytime working with complimentary wifi and power accompanied by our
very own blend of small batch roasted signature espresso, early evening cocktails and full celebrations. In addition, our bar leads out onto it's very own coverable outdoor terrace looking over New Market Square.
An award winning pub
Since we opened in 2017 we have been honoured to have been finalists for multiple prestigious awards including the 'Leicestershire Tourism & Hospitality Award for Best Casual Dining Experience' & 'ProCon - Best Regeneration Project'.
In 2018 we were awarded 'County Winner' in the National Pub & Bar Awards, in 2019 at the same awards ceremony held at BAFTA in London & hosted by journalist & restaurant critic Jay Rayner, we were presented with the title 'County Winner' as well as 'East Midlands' Pub & Bar of The Year.
Download our current drinks menus
From our stunning seasonal 'Regal Rose' to our invigorating 'Blood Orange Rosemary Fizz', all of our cocktails have been carefully considered & incorporate the very best from our select range of boutique spirits.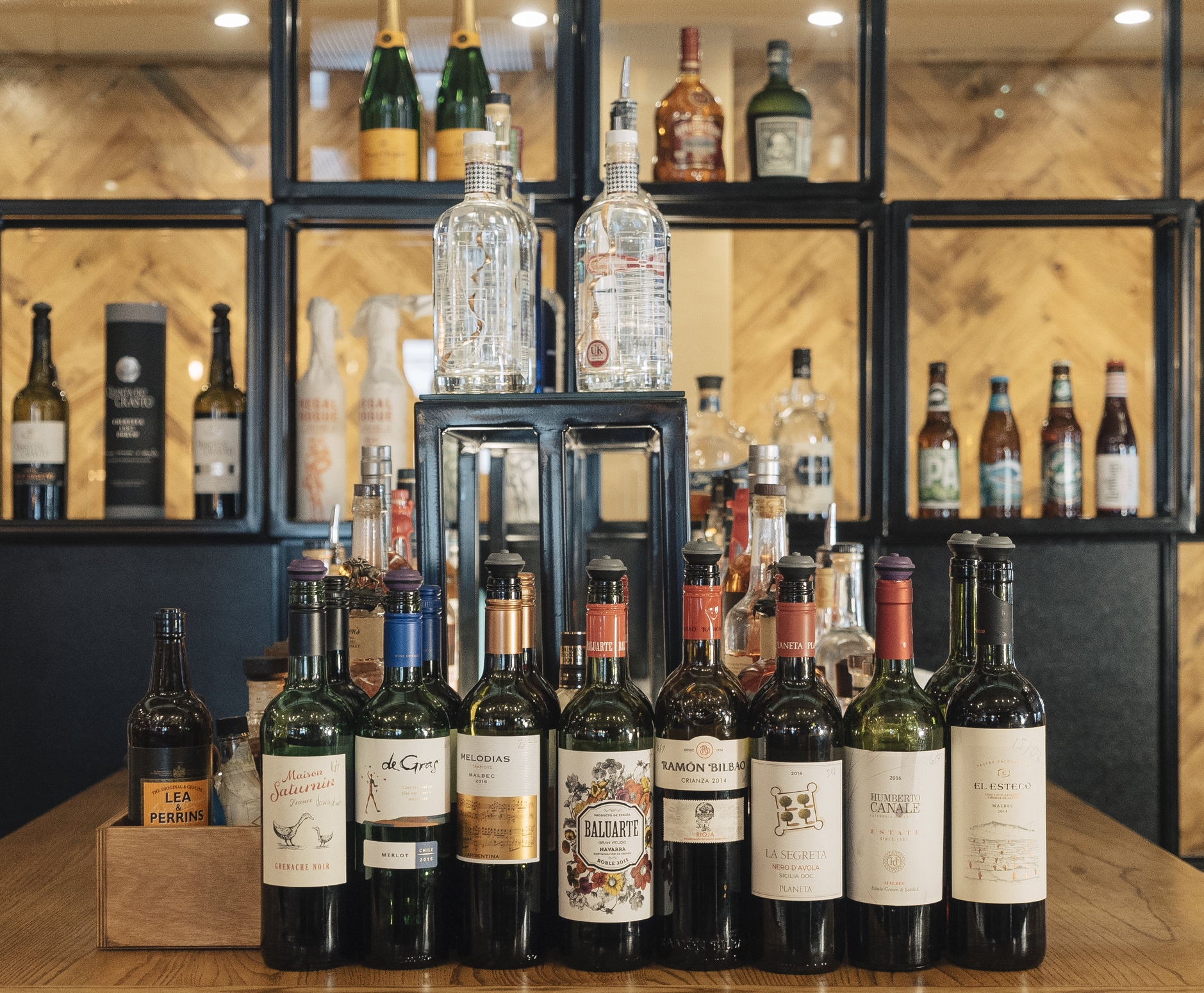 Over 35 carefully selected 'Bins' of discovery including three sensational Malbec's from three different Argentinian wine making regions .